What is driving the spike in black lung disease among coal miners?
"We know that coal and silica dusts increase the risk for development of black lung disease, but we don't know much about how mixtures behave and what combinations are worse for lung health," said Dr. Leonard Go, assistant professor of environmental and occupational health sciences in the UIC School of Public Health and an investigator on the grant. "We want to be able to create 'mine dust risk profiles' for pulmonary disease that can be used to inform policy and improve regulations limiting exposure to these dusts."
In the Media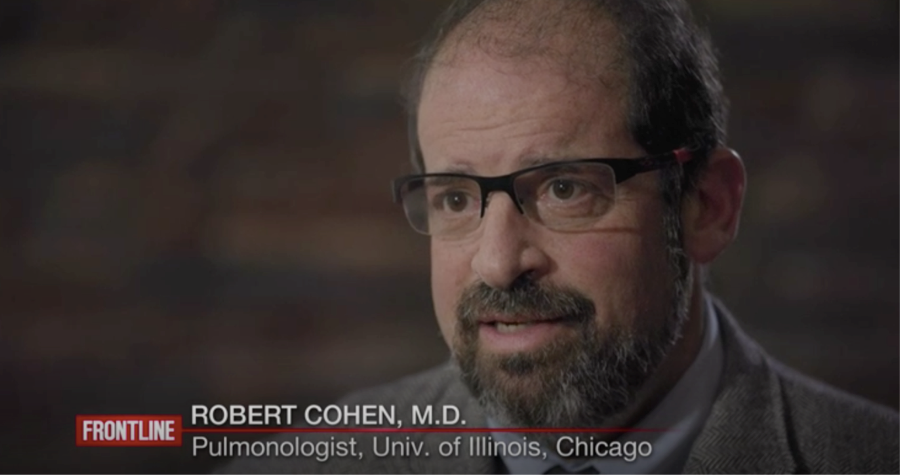 Frontline did a special on black lung featuring Dr. Robert Cohen! The episode aired on January 22, 2019. Click the link below to view the full episode.
The MinER Center in the Media
Find out more on what is going on in the media.